oddmusic.com
Wierd instruments like:
Instrumentos raros como:
The Wheelharp
(
.mp3
)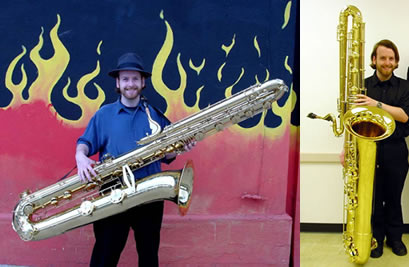 Contrabass saxophone (Eb)
(
.mp3
)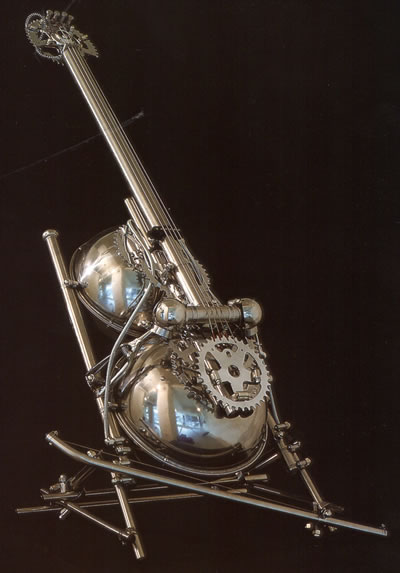 The sandata ng lolo ni tatay
(Arma del padre de mi abuelo /
Weapon of my grandfather's father)
No sound sample but it's by a dude in a Filipino experimental band that plays instruments made entirely out of found objects. And it look cool.
No tiene .mp3 pero fue hecho por un miembro de un grupo experimental filipino que hace instrumentos de objetos encontrados)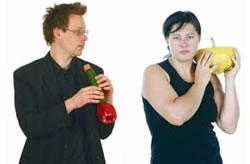 The Viennese Vegetable Orchestra
(.mp3)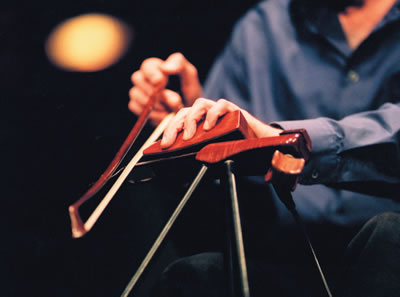 The very
wierd-sounding
Daxophone
(
.mp3
)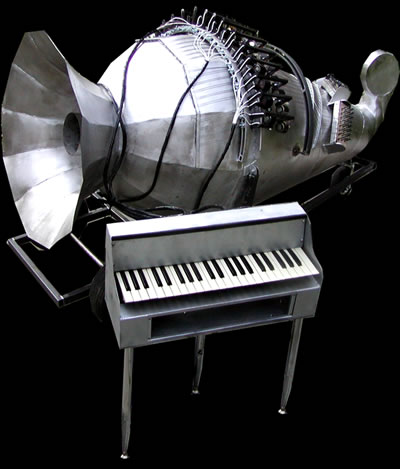 The Harmonic Generator
etc.....